London Tobacco Market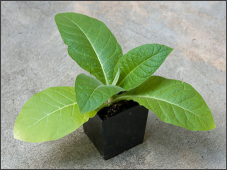 The London Tobacco Market serves burley tobacco growers throughout Kentucky, Tennessee and Virginia. We sell greenhouse supplies, tobacco plants, crop insurance and are here year-round to help you have a successful tobacco crop!
We are here for you! If we can help in any way, please contact us! We have served the tobacco grower since 1947 and plan to continue in the future. Let us help you get the most money for your tobacco crop this year.
---